Just Ink and Paper is the Best Place to Buy Ink Online
Being recognised for doing a good job and going the extra mile is always a good feeling. This is why the team at Just Ink and Paper have been in high spirits lately. The mood around the offices and warehouse has been even cheerier than normal. In a recent test of online ink retailers Which? Magazine declared Just Ink and Paper is the best place to buy printer ink cartridges! Whilst we were not surprised to receive such high praise we love it. Our work towards providing the best customer service and range of original products has been recognised. This recognition has come from the prestigious consumer advocate Which? so it's independent advice you can trust. Which? Magazine is a subscription service so to see the full detail you need to create an account but the article can be found here Which? Magazine: Cheapest Places to Buy Ink Online
So Let's Have a Look at Some of the Details
Of the huge number of places to buy ink online surveyed; Just Ink and Paper are number one. Scores are given for customer service, range of products on offer and value for money. Our total customer score was 86% which, when you compare with eBay at 73% or Amazon at 75%, is much higher than some of the largest retailers on the web. The categories were rated 0-5 stars for customer service, range and value for money. The maximum score was achieved for service and range. The only place we didn't receive a perfect score was in value for money. The reason for this is an interesting one that we're actually quite proud of.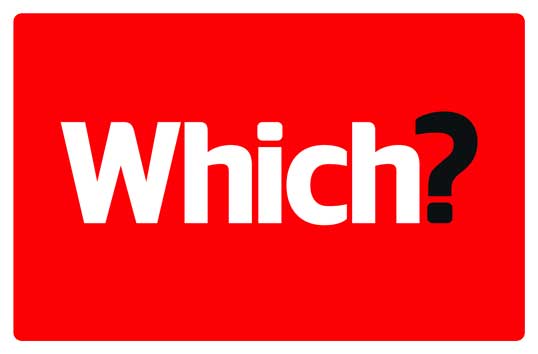 Just Ink and Paper received a score of 4 out of 5 stars for value for money. This should have us running around in a blind panic because we keep our prices as low as we can. Despite our supplies coming from the EU, we have not increased our prices as much as some of our competitors in the light of economic instability. The real reason we scored lower on value for money is that we refuse to sell compatibles! All our stock is original, brand manufactured and guaranteed genuine. We were up against competition that also sell cheap, low quality options. These compatibles will never perform as well but they cost a bit less per cartridge. Despite not participating in the sale of compatibles we still came out on top!
What Does This Mean for You?
This valuable research has given us the ability to back up what we have been saying for years with some actual science. We've known our efforts to be the best were worth it but now we have the proof. If you want to buy ink cartridges online Just Ink and Paper is the best place to do so. No one else gives you our level of customer service and our range. No one else is so completely committed to product quality in the way we are. If you've never ordered at Just Ink and Paper find out why Which? say we're so good. If you're a regular customer tell your friends so that they can shop for ink with the absolute best.
Premier supplier of ink cartridges
Your recently viewed products