HP 13cm X 18cm Photo Card Pack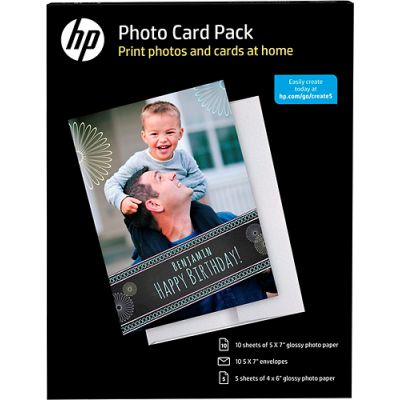 Specification
5x7" Glossy Photo Paper Pack

10 sheets, 6 envelopes
Get this Free when You Spend £30 or More
Until Monday 24th of December 2018 or until stocks run out you can get this photo paper and envelope pack free when you spend £30 or more on ink and paper. Simply add this product to your basket and add more then £30 of other products and £6.99 will automatically be deducted from your basket!
All products on this website are GENUINE branded originals and under warranty from the manufacturer.
Products may be split out of their retail packaging and sent in our streamline packaging. This is to ensure delivery is made first time through a standard UK letterbox.